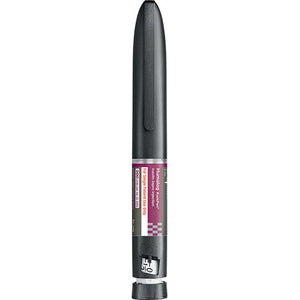 Humalog U-200 KwikPen
Humalog U-200 KwikPen, insulin lispro U-200, is a rapid-acting, concentrated insulin delivered via a disposable insulin pen. It is indicated for use in adults with type 2 diabetes and children over age 3 with type 2 diabetes.
---
Features
Audible Clicks During Dosing
---
Specs
Insulin Types:
Rapid-acting
Dose Delivery:
1-unit increments, up to 60 units at a time
Total Capacity:
600 units
Color:
Pen is dark gray with burgundy label.
---