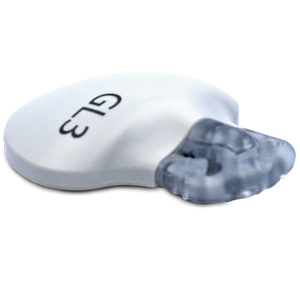 Guardian Sensor 3 with Guardian Link 3 transmitter
Guardian Sensor 3 is a continuous glucose monitor that checks glucose every 5 minutes and is indicated for 7 days of continuous use. It is compatible with 2 transmitters. The Guardian Link 3 transmitter communicates with the MiniMed 670G and 770G series pumps.
---
Features
Alerts and Alarms

Long Transmitter Range

Short Warm-Up Time

Transmits Data Continuously

Approved for Use in Kids

Sends Data to Smart Device

Combo pump-CGM
---
Specs
Transmitter & Sensor Size:
1.41 x 1.13 x 0.38 in.
Transmitter & Sensor Weight:
0.04 oz. with sensor
Calibration Details:
Calibrate every 12 hours. Blood sugar (blood glucose) levels must be between 40 and 400 mg/dl to calibrate.
Transmitter Range:
The transmitter must be within 6 feet of insulin pump.
Battery Type:
Rechargeable transmitter. Charger uses 1 AAA battery.
Data-Management Software:
Automatically and continuously sends data to the user's MiniMed Mobile app and web-based CareLink data-management software. Compatible with most Windows and Mac operating systems.
Approved Ages:
2+ (with Medtronic 770G system), 7+ (with Medtronic 670G system)
---